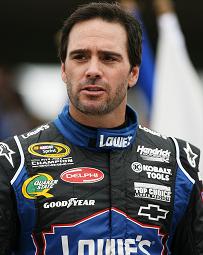 At RotoWire, we have staff writers dedicated to covering fantasy NASCAR and we keep our information up-to-date throughout the year. It's our goal to make sure you have the advice and tools to win. Dive deep into our 2018 fantasy NASCAR draft kit today and coast to victory.
Defending champion Martin Truex Jr. stands as the driver to beat as the NASCAR season revs up.
Mark Taylor welcomes the 2019 NASCAR Cup season with a rundown of changes fantasy owners can expect this year.
Use this cheat sheet during your draft for projected wins, poles, Top-5s and Top-10s for each driver.
Check out which drivers rule which tracks. On NASCAR's bull-ring short tracks, there are few better than Kyle Busch.
See the drivers who will lead owners to success in 2018 and those who should be avoid at all costs.
Mark Taylor spotlights this year's talented crop of first-year racers, including Darrell Wallace Jr.
Which drivers should you be targeting in the Xfinity Series this year? Our rankings will help you figure that out.
Our Truck Series rankings will help you during drafts this season to find the best drivers.
Check out how the final totals from last season, including laps led, driver rating and more.
Our expert question and answer service essentially gives you personal access to your fantasy NASCAR advisor.
Latest Fantasy Football Articles