This article is part of our Collette Calls series.
As I watch my favorite team surrender a walk-off grand slam for the second time in two weeks, I am reminded that we have reached the unofficial midpoint of the baseball season. Four days without meaningful baseball. It is important to look at the word "half" this year because we are well past the halfway point of actual games. Every team in the league has played at least 93 games already while two teams – Houston and San Diego – will play their 100th game of the season Friday.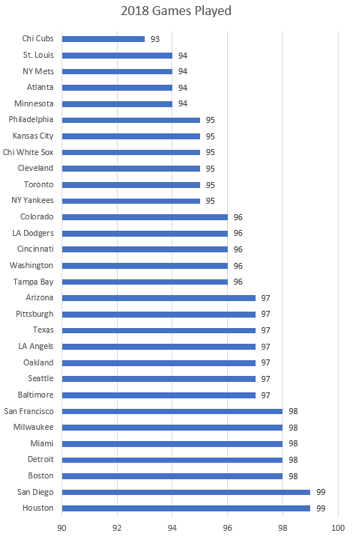 I bring this up because you should spend the break looking at the standings for your various teams and deciding which categories you can realistically make noise in the rest of the way. Fifty-nine percent of the fantasy baseball season is over as the 30 teams have played an average of 96 games already this season. A few years back, I wrote a piece discussing the importance of using this time of the season to see where your teams are and what are realistic expectations for production coming out of the break. This year, I want to focus on home runs because it drives three categories and there is an elephant in the room that must be discussed.
For example, if you are counting on 30 homers from your best slugger, understand that has only been done three times: by Jose Bautista in 2010 as well by both J.D. Martinez and Giancarlo Stanton in 2017. Now that we see power